Time has come to tell you a little bit more of my tasks and duties here in Bougainville as a Finance and Management Trainer for the Diocese. You might think an ordinary office job! You are – of course …… completely wrong. In reality its a very challanging and interesting job in which you have the chance to find yourself challanged with different tasks every day. Moreover you have the opportunity to get to know so many different people with various backgrounds, stories and approaches. As a result of these and of course because of many other influences you will have to find for each single challange a different way to handle it.
Part of my work here is done on diocesan level with discussions and decisions about future goals and the way to probably reach them,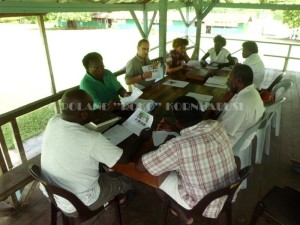 another part is on the department level to discuss and give consultations (as for example here for the diocesan Health Office) in financial and administration matters,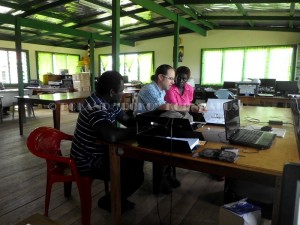 or to receive international donors and to take part in financial discussions as well as supervise budget planing sessions and advice on procedures and approaches (in this case between Light for the world and Callan Service for Disabled Bougainville)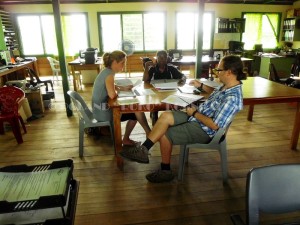 as well as talks in the field to get proper information which will help to understand situations and lead to possible solutions for problems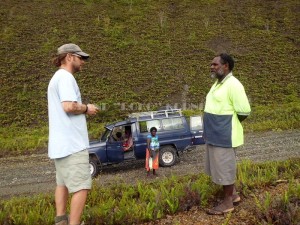 but also just to listen and catch moods as you can see here on different field trips.