The best way to overcome phobia – expose yourself to it! So did I. After weeks of sleepless nights I decided to face my biggest fear. It was not an easy step but I had to do it to get my life under control again. So I went to Kubu (close to Buka) where the most dangerous watch dog of whole Bougainville Island (maybe even in whole Papua New Guinea) watches A.H's and U.O's residence.
The dog went through weeks of the toughest training possible executed by the both trainers A.H. and U.O. (names not changed).
Immediately when I arrived I saw the result of the training:
an extremely body tension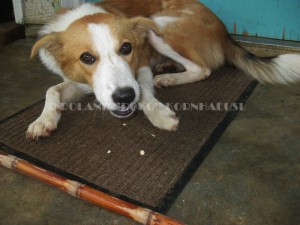 the baring of its enormous teeth, ,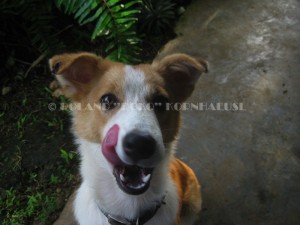 abruptly he stood in front of me ready to jump and defend the residence to fulfil the tasks he was trained for.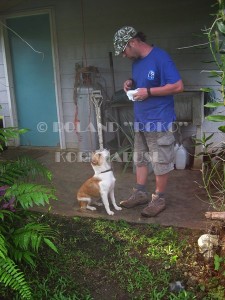 It was not an easy way to go – but call me the "dog whisperer" now.