!!! EXCLUSIVE AND HERE ONLY – THE WINNERS OF OUR FIRST RIDDLE !!!
The first price won Mr. Wolfgang Schian from Muehldorf/Inn in Bavaria. He already visited us and enjoyed the stay here in Bougainville. After one week was over he just decided to stay another week as he felt extremly comfortable on the island.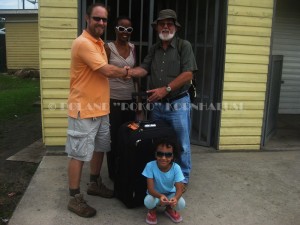 The second price was won by Mr. Andre Haehndke, Cologne (next to the german "Ruhrpot"). As you can see on the pics we just came at the time Mr. Haehndke was committed in living his german culture & tradition (to ease his return to Germany after years in the South Pacific – we guess). As we – completely unexpected – arrived at his place and gratulated to his win he did not want to believe that Fortuna just made him the second winner of the riddle and that even the price (one tin of a tasty South Pacific Beer) enabled him much more to live his german culture and tradition on this day.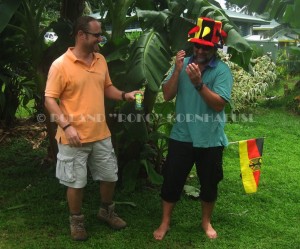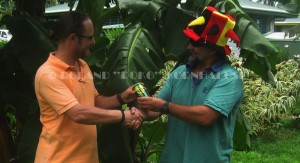 CONGRATULATION AGAIN TO ALL THE WINNERS!
THE NEXT RIDDLE WILL BE PUBLISHED WITHIN THE NEXT DAYS – AND AGAIN GREAT AWARDS ARE WAITING FOR THE WINNERS!