… professional …
… the year was pretty busy with work for the organization I'm currently working with, the Salesians of Don Bosco, or better known as "Don Bosco". The organization launched a new office in 2017, which I am part of since September 2017. The office serves as the network and coordination office of the 100 Salesian vocational schools, which are located in 35 African countries.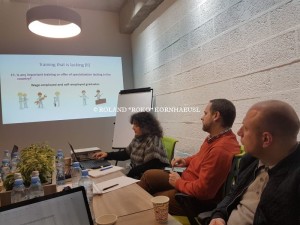 The main focus of the office is to establish structures and to execute capacity building on all levels. Furthermore, it is mandated to create an active network between the different groups within the organizaton but also externally. The activities aim to improve the Technical and Vocational Education and Training (TVET) for students, to modernize the vocational training, to make it more attractive for the Youth and to establish the training with the Salesian-holistic approach to a well-known brand.
In order to reach these goals set within the project, I carried out the following activities during the year of 2018:
Organization of 6 workshops with participants from 30 African countries
Organization of a 1-month-training for 14 principals in Germany and Italy
Creation and publication of an Africa-wide Job-Service-Officer's Quality Manual in 4 languages ​​ (English, French, Portuguese and Spanish) in the area of ​​job placement for the benefit of school leavers
Production of 2 introductory video clips on the Salesian network "DON BOSCO Tech Africa", which is the umbrella organization of 100 vocational schools in 35 African countries
… and here the link: https://www.youtube.com/channel/UCSF35M45FXJ9hCIUV004MqA
Participation in 2 national, 2 continental and 1 global conference
Conducting and gathering data for market surveys in 28 African countries with a data volume of around 250,000 data in cooperation with the World Bank, using computer assisted personal interview technique (CAPI) and various consultants. Evaluations and reports will be available from March 2019 on wards.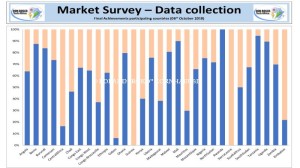 Travel to: Mozambique, Ghana, Malawi, Rwanda, India, Georgia, Tanzania, within Kenya, Zambia, South Africa, Ethiopia (x4), Swaziland, Zimbabwe, Cameroon (x2), Italy and Austria (x2)
Conclusion: 24 weeks on duty travel and not (at home) in Nairobi … 21 weekends on the way … a big thank you to my family, who always supports me.
And now? Let's see what 2019 has prepared for me!
… private …
… nothing much happened in my private life (as a good part of it was occupied to carry out the tasks for the organization I am working with for the benefit of the young people in Africa) … except the one or other "refreshment" on the way …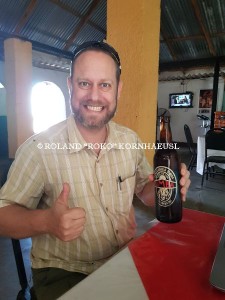 "refreshment" in Congo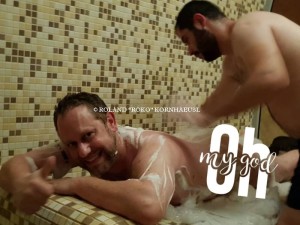 … medical treatment in Georgia