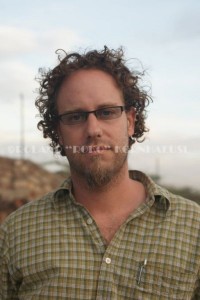 Roland Kornhaeusl:
Born in May 1973 in a small, lovely and quiet spa village in the south eastern part of Styria named Bad Gleichenberg. I went to school in the village and did my commercial and business administration education in the district as well. Later on I studied on the Academy of applied Photography. Professionally I worked in the area of logistics, their optimization and project management for logistics solutions in different branches for several companies.
Already in early years I felt the pressure to go out of town to get to know other people and their ways of living. Pushed by this motivation I travelled first around Austria and its neighbour countries. Later on through Europe and in 1999 I finally got the chance to do my first journey to Africa to the Sahara desert. We drove through Tunisia into Libya and the North of Chad.
Some years later (2005), and much richer of experiences (because of further journeys through the countries of the North and West of Africa) I got the opportunity to work in the semi arid north-western part of Kenya, in Lodwar. My work was to consult the organization in administration and finance as well as to build up profit centres, train personnel and work/advice on infrastructural problems. After more than six years it was time to go ahead and start a new chapter. From Lodwar we moved on to Buka Island/Bougainville/Papua New Guinea.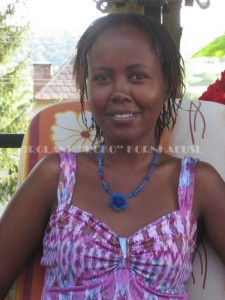 Amina Kornhaeusl:
Born 1982 in Kakamega/Kenya, grown up in Lodwar, I had to take responsibilities already at the age of 16 during my school education when my mother died first and my father later on. I had to take care of my small sister and the son of my brother.
At this time I was self-employed (like many others) and sold clothes which I imported from Uganda to Lodwar. After this I was the office-manager for Terre-des-hommes (an NGO from the Netherlands) until I got pregnant with Marie-Therese Aisha. Later on I volunteered for the Diocese of Lodwar in the area of book keeping and office management.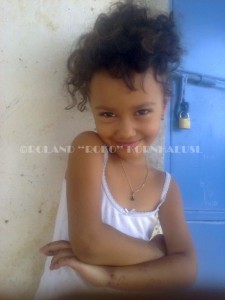 Marie-Therese Aisha Kornhaeusl:
I am a little world citizen, born in January 2007 in Nairobi/Kenya. I grew up in Lodwar/Kenya, in Bad Gleichenberg/Austria und now I am in Buka/Bougainville/PNG. Sometimes I can be like a tornado and very stubborn but most of the time I am a nice, sensitive, friendly und understanding person.
I love my friends all over the world and hope that all of them will write to me even if I am far, far away. Moreover I like playing with other children and all my pets. We have a guestroom in our house and all of you are welcome.